12.18.2009
Tis the season for holiday greetings and our newest design turned out beautifully. As you know, we love letterpress and love it even more when our clients want to use the printing technique.
Pharm MD
was looking to send out a greeting to colleagues, friends and clients and knew they wanted to use this special look. So Tenn Hens designed a fun, play on their logo and had it printed on thick blotter paper to highlight the imprint.
Posted by

Tenn Hens
at 3:19 PM
0 comments


12.16.2009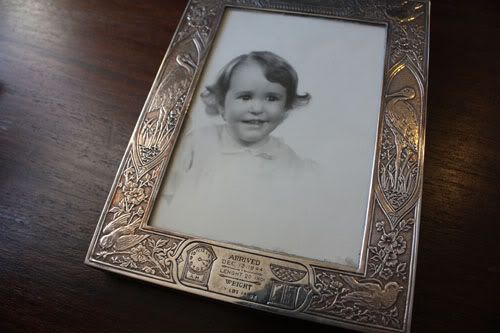 It was love at first sight with this project. Our client brought in old photos of their mother and one of the frames was incredibly beautiful. It was engraved with little storks on each side and all of her birth information below. All the little details were so precious so we couldn't help using the cute baby stats on the invitation The milestone was her mother's 65th birthday and the children were throwing a big party with friends. Sweet & reminiscent on the outside, and lively on the inside was the idea.
Posted by

Tenn Hens
at 11:29 AM
0 comments